About Us
Concept to Completion
Manufacturing Excellence for Over 40 Years
Teloman Products, founded in 1979, is a privately-owned company, based at its factory and warehouse in Cambridgeshire. Historically a manufacturer, the company diversified its skill sets in the hospitality market with the acquisition of Perstella Ltd in 1995 and Menu International in 2005.
The further purchase of Technical Sales London Ltd in 2011 allowed it to widely increase its offer to the growing graphic art supplies market. The company has a small dedicated team to look after the business, with a pool of versatile and skilled staff ensuring high-quality products and great service.
Anthony Rockall
Managing Director
Having completed a degree (MA) in Economics from Edinburgh University, Anthony joined the family business in 1985.
Whilst responsible for overseeing business development, his passion for the business rests in Sales and Marketing.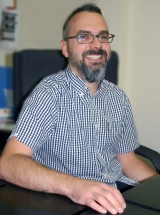 Tom Woodroff
Company Secretary
Graduated with a (BA) in Humanities from Greenwich University in 1995. Tom is responsible for the company's financial accounts, office management and human resources.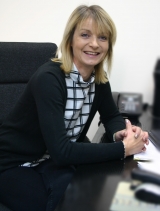 Kris White
Hospitality Sales
Kris has been working for Teloman since 1989. She has worked in all areas of the business and has a strong understanding of the company. Kris is now responsible for hospitality sales and also bespoke design management.
Claire Plumley
Graphic Art Sales
Claire studied Catering at Brooklands in Weybridge and went into management in the UK and Canada. Claire joined Teloman in 2011 and is responsible for sales, purchasing and marketing. Her real passion is trekking up mountains, but we would like to keep her grounded!
Helen Norman
Factory & Warehouse Supervisor
Helen has been with the company since 1985 and has spent much of her time involved in manufacturing. Her role has recently been enhanced to overseeing production and dispatch, ensuring timely deliveries of high quality products.
How Can We Help?
Complete our simple briefing form, and a member of the team will contact you within 24hrs.
Teloman Products Ltd
3 Harding Way, St Ives, Cambridgeshire, PE27 3WR
Tel: 01480 494 747
Fax: 01480 496 114
Email: sales@teloman.com
© Copyright 2020 Teloman
All Rights Reserved
Registered In England. Registration No. 1423549 | VAT No GB344310393